The world premiere of Mockingjay: Part 2 is TODAY, Tributes! And we're caught between giddy happiness and dread that it's the final chapter of a most beloved saga.
The premiere in Berlin starts at 5:40 PM local time (4:40 PM GMT/ 8:40 AM ET / 11:40 AM PT) at the Sony Center. Cast attendees include Jennifer Lawrence, Josh Hutcherson, Liam Hemsworth, Donald Sutherland, Julianne Moore, Willow Shields, Sam Claflin, Elizabeth Banks, Mahershala Ali, Jena Malone, Stanley Tucci, Natalie Dormer, Director Francis Lawrence, and Producers Nina Jacobson and Jon Kilik.
Since a casual visit to Germany is probably out of bounds for most of us, cue in the internet. Lionsgate has provided an official streaming link for the premiere right HERE.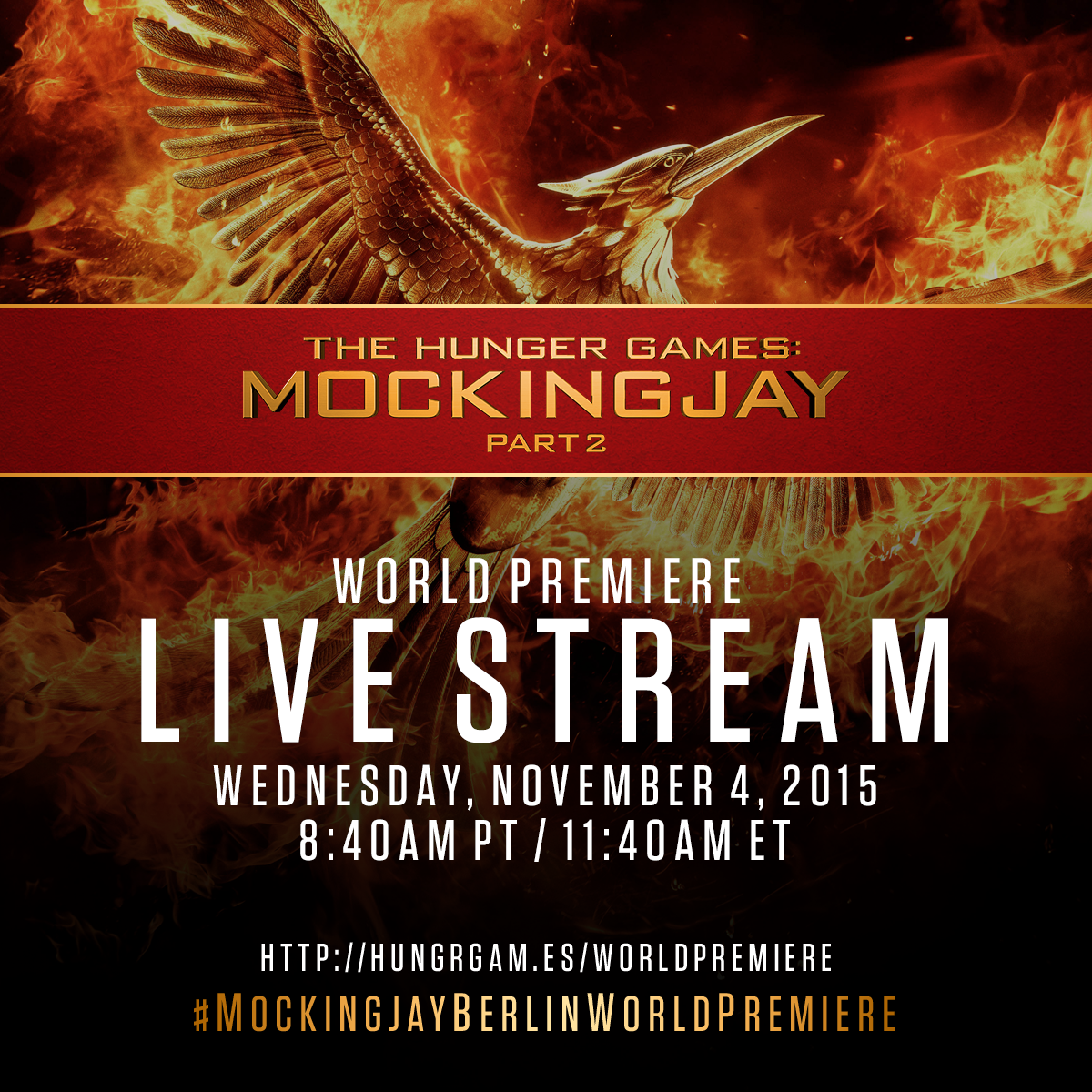 A second livestream link can be found here.
Quick rundown on the premiere schedule:
November 5 – London
November 9 – Paris
November 10 – Madrid
November 12 – Beijing
November 16 – Los Angeles